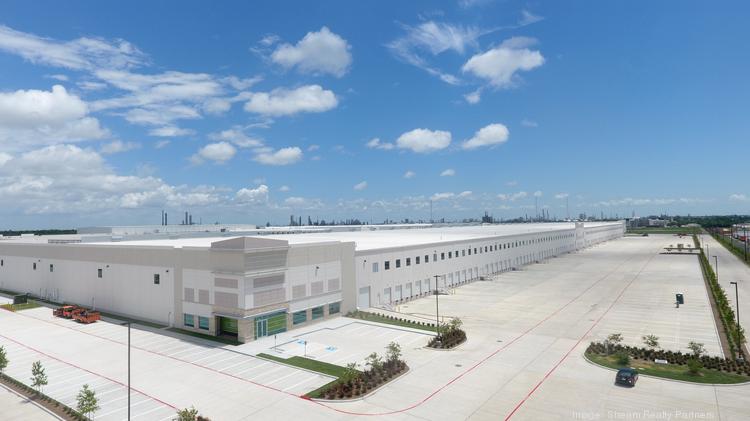 A Dallas-based real estate development firm has completed construction work on a new 3.3 million-square-foot industrial park near Port Houston.
Stream Realty Partners delivered the final three buildings for the Bay Area Business Park on June 8, according to a news release. The three speculative buildings, totaling 1.3 million square feet, were about 20% preleased prior to completion.
Bay Area Business Park is located at 10619 Red Bluff Road in Pasadena and is owned by Des Moines, Iowa-based Principal Real Estate Investors.
"Working with Principal on BABP has been a labor of love for the last 13 years, and it is very fulfilling to have seen this project evolve from a conceptual plan to one of the most successful development projects in Houston," Stream partner Justin Robinson said in the release. "We are very pleased with everything we have accomplished to-date and continue to be focused on serving the existing customers in the park, including getting buildings Eight and Ten in the latest phase leased."
Stream has been developing Bay Area Business park since 2007. The master-planned industrial project encompasses 232 acres.
Phase one of the project involved the construction of three buildings totaling 1.2 million square feet. That phase was delivered in 2008.
Phase two was 850,000 square feet across four buildings and delivered in 2016. Principal purchased an additional 95 acres in 2019 to include the third phase.
The completion of the third phase last month marks the completion of major construction at the site.
Houston-based Powers Brown Architecture designed the project, and Katy-based Rosenberger Construction served as general contractor.
The industrial park's tenants include Floor & Decor, Calpine, Honeywell and Dunavant.
Bay Area Business Park won the Houston Business Journal's 2017 Landmark Award in the Industrial category for the completion of phase two.
Jeff Jeffrey
Reporter
Houston Business Journal