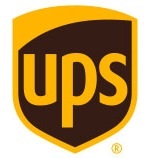 National shipping retailer UPS (NYSE: UPS) plans to invest an additional $35.19 million to expand its Northeast San Antonio distribution center.
Additional space for the industrial center, which sits on a 19.8-acre plot at 6400 Seven States Blvd., will bolster UPS' presence in San Antonio amid the city's industrial boom.
Houston-based Powers Brown Architecture is leading the expansion, which will include additional warehouse space, an autoshop, and site renovations and improvements.
This won't be the first industrial project for Powers Brown, which has done design work for Walgreens and FedEx. An associate for the company confirmed that it is working on the project.
Work is set to begin Sept. 15 and take about six months to complete, according to a construction permit. The site has an appraised value of $5.3 million.