Molly Armbrister
Reporter-Denver Business Journal
A new mixed-use corporate center will bring 650,000 square feet of space to Centennial in a development called Dry Creek Corporate Center.
It's not far from the 42-acre Jones District development announced a month ago.
United Properties has partnered with Principal Real Estate Investors to develop a 58-acre parcel east of Interstate 25 along East Dry Creek Road into office, industrial, residential and hospitality uses, beginning with a 158,000-square-foot office building that will break ground in spring 2015.
United Properties will sell other pieces of the parcel for apartment and hotel development, as the company does not develop those kinds of properties, saidKevin Kelly, vice president at United Properties. The Minnesota-based company will handle the development of the industrial and office spaces.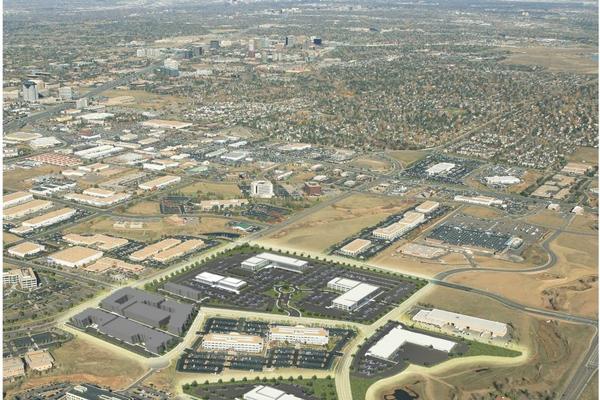 After the first building, the development will be phased based on market demand, Kelley said.
The hotel on the site will likely be limited-service, Kelley said, though no operator has been chosen yet.
United Properties has built many industrial projects in Denver's Stapleton neighborhood, but this is the company first foray into the southeast metro area.
"This is one of the largest fully entitled parcels of land in the heart of the southeast suburban market," Kelley said. "With improving market conditions and low supply, we're excited to bring this new Class A product to the market."
The Dry Creek Corporate Center will be located near the Dry Creek light rail station, the Inverness Business park and Centennial Airport. United Properties will seek Leadership in Energy and Environmental Design (LEED) from the U.S. Green Building Council on all buildings.
"We are offering rental rates of under $20 per square foot, net lease, more than 5-to-1,000 parking ratios and lower net lease charges than other developments in the area," Kelley said. "Also, our recent annexation into Centennial allows for am more efficient permitting process."
Commercial real estate brokerage Newmark Grubb Knight Frank will handle the leasing and marketing for the business park, which is being designed by Powers Brown Architecture.
In early October, Opus Development Co. announced plans for a 42-acre development called The Jones District on the opposite side of I-25 in Centennial. ( Details here.)