With the advent of modern architecture and its commitment to material and formal honesty came the prominence of the minimalist memorial — designs of commemoration that favored the absorbent meaning of abstract forms to the prescriptive qualities of literal sculptures. After Maya Lin sliced the ground on the National Mall to create the black granite wound of the Vietnam War Memorial, and Peter Eisenman raised disorienting stelae out of Berlin's fraught urban space to form the Monument to the Murdered Jews of Europe, many recent memorial designs have taken similarly understated routes, suggesting in a combination of both allusive and unspecific forms the shapeshifting nature of collective memory.
The memorials in this collection, apart from their shared tendency towards minimalism, are by no means equivalent. But whether it is trauma or reverence, individual tragedy or mass conflict, the impetus behind commemoration is often rooted in a desire to pinpoint the collective memory in a shared physical experience, a space of reflection designed to hold the heaviness of history. Sometimes memorials, like the histories they embody, are controversial in their messages, audience and design. But in these moments, public repositories tend to work best when rendered abstract, allowing flecks of individual remembrance to color in their volumetric outlines.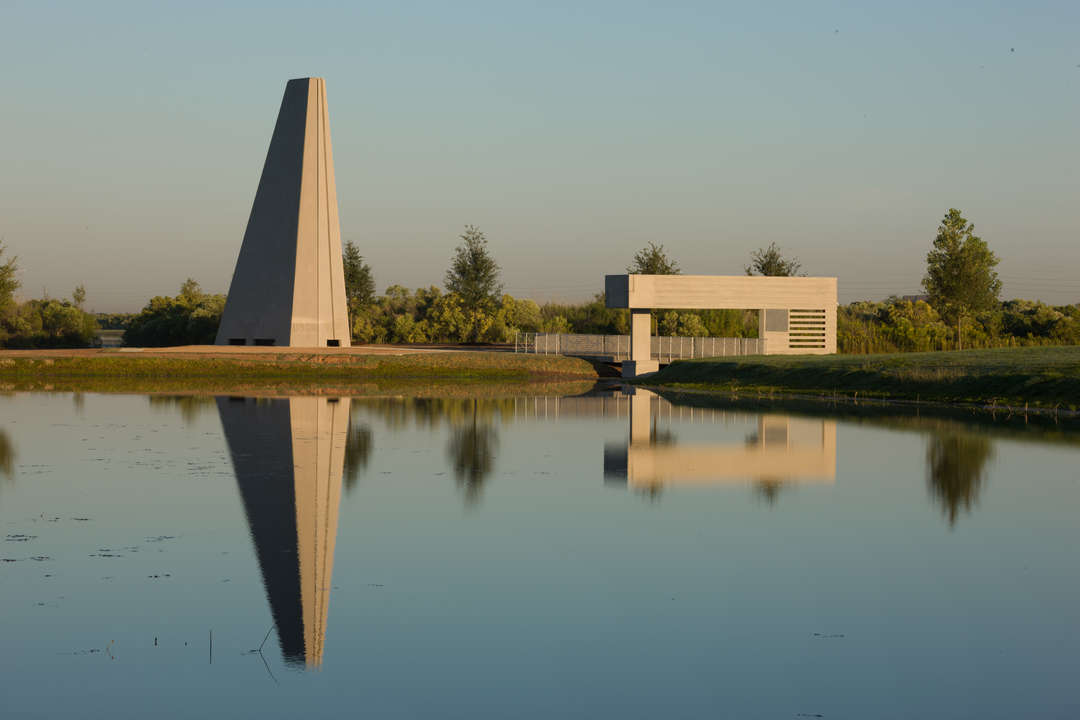 Sugar Land Veteran's Memorial by Powers Brown Architecture, Sugar Land, Texas, United States
Commissioned in honor of the aging veterans in Fort Bend County, this ecumenical memorial uses the innate monumentality of concrete to create simple yet stark forms against the natural expanse of Sugar Land, Texas. The prismatic silo that forms the memorial's main component was constructed in just under a month and is mirrored by a crisp reflection in the water at its edge.