Nora Olabi
Digital associate editor-Houston Business Journal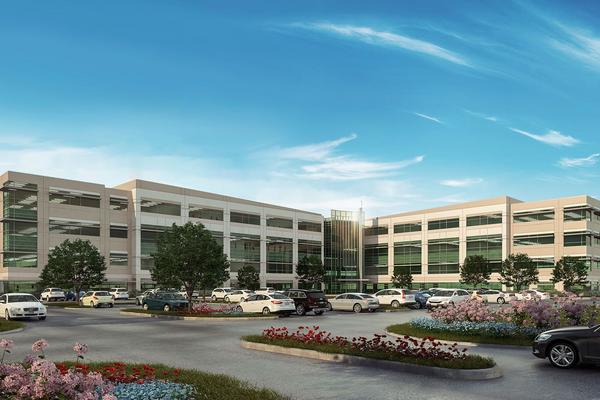 California-based private real estate investment trust Griffin Capital Corp. will put down $135 million for two buildings in the Energy Corridor's Westgate development.
Griffin Capital is expected to snatch up Westgate 2 and 3, which currently headquarters the Houston-based engineering firm Wood Group Mustang,according to Real Estate Alert. HFF has been marketing the buildings, Houston Business Journal previously reported.
The Westgate 2 and 3 cumulatively are 412,000 square feet. Westgate is a three-building development built on 21 acres on the north side of Interstate 10, east of Barker Cypress Road at 17320 Katy Freeway and 17325 Park Row Road.
Wood Group Mustang's and Subsea 7 Inc.'s long-term leases in the Westgate complex won a 2013 Houston Business Journal Landmark Award in the Project Lease category.
Westgate, which broke ground in 2012, is a joint venture between Transwestern and Denver-based investor and fund manager Miller Global Properties, according to Transwestern. Houston-based Powers Brown Architecture designed the project, and Sugar Land-based E.E. Reed was the general contractor.
Transwestern acquired the land from Hearst Corp., the Houston Chronicle's parent company, for an undisclosed amount. Jeff Peden and David Cook of New York-based Cushman & Wakefield represented the seller when buying the tract.
Last year, Transwestern's office renovation received LEED for Commercial Interiors Silver certification. HBJ also featured it among the coolest offices in Houston.