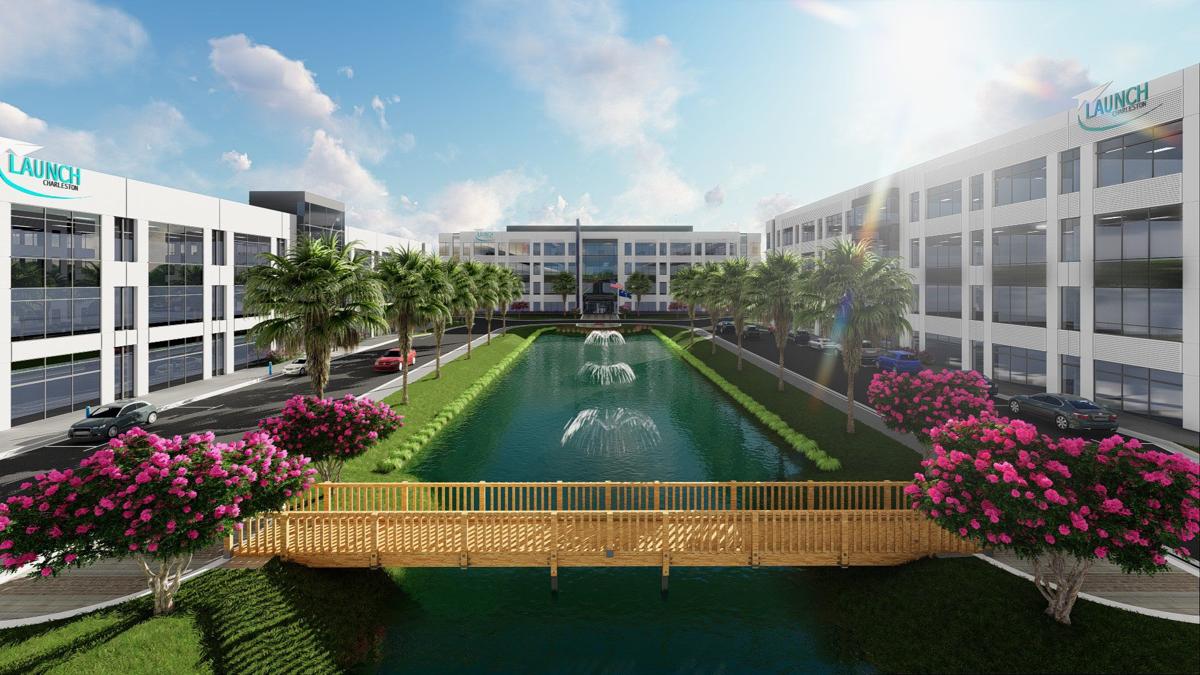 The proposed relocation of the entry road to Charleston International Airport has prompted a developer to propose a $150 million office and hotel park in North Charleston.
Virginia-based Rushmark Properties plans to build four, four-story office buildings of 100,000 square feet each as well as three hotel pads off Montague Avenue in a development called Launch Charleston.
The office complex alone is valued at $80 million, according to Mark Mattison with commercial real estate firm Colliers International, which is handling leasing of the office park and management of the hotel bidding process.
No construction schedule has been announced, but Mattison believes the first office building could begin to rise by mid-2017.
"It's possible a hotel could go up first," he said.
The planned new airport access road is set to run along a power line right-of-way off Montague Avenue and tie into the existing airport loop road over the next few years. Access to the airport from International Boulevard will go away once that road is completed.
The new office and hotel complex will go where the new access road meets Interstate 526. Construction of the proposed new airport entryway has not started but is planned to begin taking shape over the next few years.
The developer saw the road realignment as an opportunity to tap into the lucrative business travel segment.
"With Charleston County's proposal for a new entry road to the airport, we recognized an opportunity to bring businesses and hotels to the Montague Road interchange with I-526," said Bill Marcotte, senior vice president of Rushmark. "There hasn't been as much new office construction in recent years in this part of Charleston, and we saw our chance to build something modern, innovative and fresh in an ideal location for business."
The development will include a reflection pond and walking paths throughout the park.
"Everything about Launch has been designed to help propel business forward by being as collaborative, innovative and flexible as possible," said Peter Fennelly, market president of the Colliers International office in Charleston.
Reach Warren L. Wise at 843-937-5524 or warrenlancewise@twitter.com.