The Greater Houston Partnership received Business Facilities' gold award in its 2015 Economic Development Deal of the Year competition for a major campus under construction.
Japan-based Daikin Industries Ltd.' s new $417 million campus in northwest Houston, dubbed the the Daikin-Goodman Comfortplex Campus, claimed the highest-ranking award in the competition. Business Facilities estimates that the new campus will generate $3.9 billion in annual economic impact for the Houston region, creating 4,600 direct jobs and more than 11,000 indirect or induced jobs.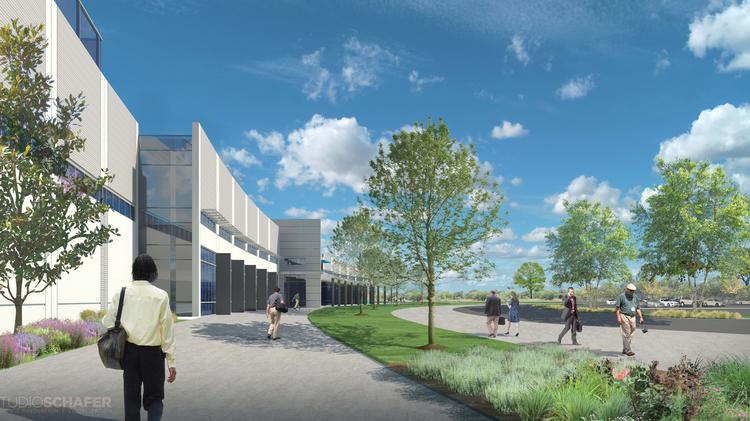 The multistate site selection began in 2013, and Houston was chosen because of Daikin's $3.7 billion acquisition of Houston's Goodman Global. The northwest Houston site was chosen for its visibility and the accessible outbound distribution of products made at the plant.
Houston-based Goodman Global Group Inc., a manufacturer of HVAC products for residential and light commercial use, was acquired by Daikin in 2012.Goodman's 3,500 Houston employees and manufacturing operations will be consolidated with Daikin employees from Tennessee at the new facility, which will include one of the largest and most technologically advanced HVAC manufacturing facilities in the country, according to the company.
Daikin broke ground on the campus on a 90-acre parcel near U.S. Highway 290 on on March 5. The company expects to complete construction in the fall. By mid-2017, the Daikin plans to employ 6,000 people at the campus.
The new campus has also sparked new construction in the northwest Houston area, with new Class A apartment projects announcing plans to open in Waller County.
The project was also named as a finalist for the Houston Business Journal's upcoming Deals of the Year Awards in the manufacturing category. Click here to read about all of the manufacturing finalists, and click here to see the finalists in all categories. Winners will be announced at the Jan. 21 awards ceremony. Click here to attend.
Prologis, led by Ross Matthews, is the development manager of the Daikin project. The general contractor is D.E. Harvey Builders, and the architect is Powers Brown Architecture. Ward, Getz & Associates LLP, led by Steven Ward, is the civil engineer. Daikin, represented by Andy Iversen of Jackson & Cooksey, bought the land from Trademark Properties, which was represented by Keith Edwards at Caldwell Cos.
Laura Furr, Web editor, Houston Business Journal