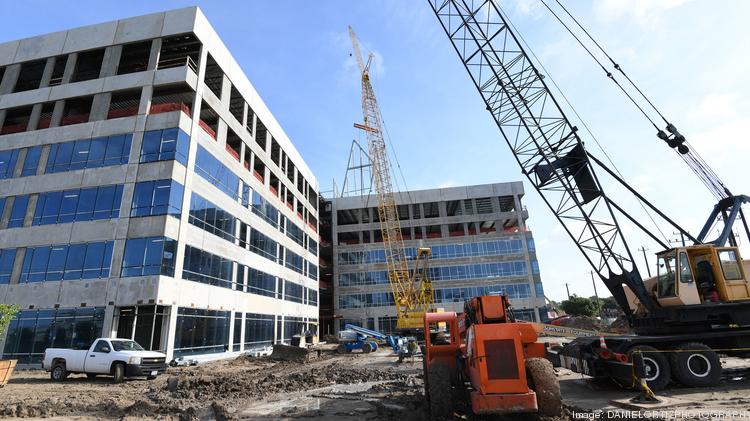 Houston-based MetroNational's first office building north of Interstate 10 is moving toward completion.
The building at 10100 Katy Freeway topped out on June 14, a MetroNational representative said. The 240,000-square-foot office building should deliver in early 2017, the spokesperson said. The core and shell will be complete in fall 2016. Houston-based Anslow Bryant Construction is building the core and shell.
The six-story building is on an 18-acre tract at the northwest corner of Gessner Road and Interstate 10 and is pre-certified as LEED Silver.
The building's sole tenant, Cemex (NYSE: CX), a Mexico-based building materials company, will occupy 80,000 square feet on the second and third floors. Cemex has had an office in Memorial City since 2005. Its current U.S. headquarters are at 929 Gessner Road, suite 1900. Sue Rogers and Steven Heal of Cresa represented Cemex in its lease, and MetroNational represented itself in the deal.
Houston-based Powers Brown Architecture designed the building.
Cara Smith
Reporter
Houston Business Journal