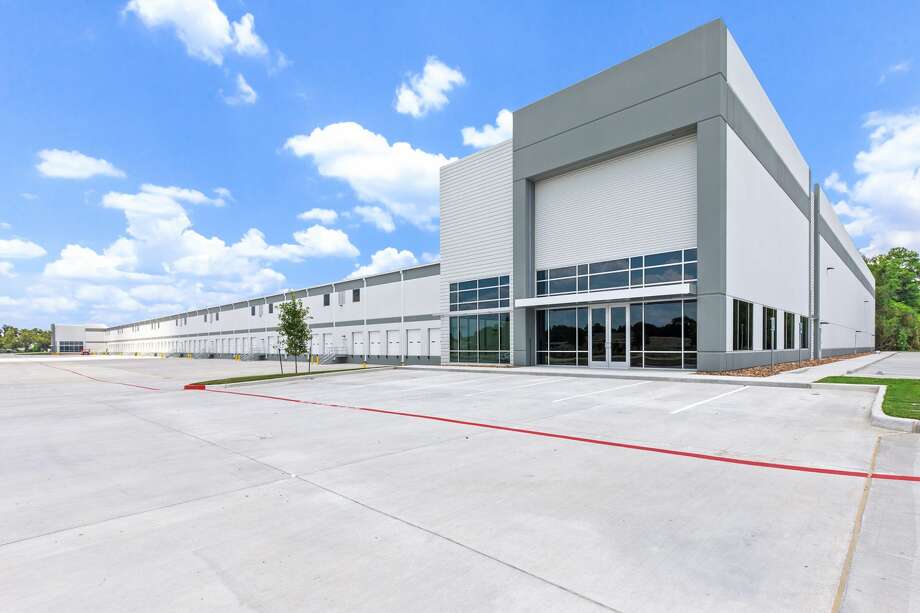 A joint venture of Archway Properties and Ridgeline Property Group completed construction on the Telge 290 Logistics
An Atlanta-based developer that has already made several investments in Houston's growing industrial market recently added a new property to its local portfolio.
Ridgeline Property Group, in partnership with Houston-based Archway Properties, recently completed construction work on a new 207,635-square-foot Class A industrial building in Cypress, according to a news release.
The companies' Telge 290 Logistics Center is located at 14803 Cypress North Houston Road, just a few miles east of Highway 290.
Telge 290 Logistics Center was built speculatively. Ridgeline and Archway are currently looking for tenants to lease the space. Walker Barnett and Ryan Byrd in the Houston office of Toronto-based Colliers International are handling leasing for the property.
The building comes equipped with a 32-foot clearance height, front-loading capabilities, 47 dock-high doors, two drive-in ramps, a 180-foot truck court and on-site detention. The building also has an ESFR sprinkler system.
Sugar Land-based E.E. Reed Construction served as general contractor, and Houston-based Powers Brown Architecture handled the design of the building.
Although Ridgeline and Archway did not say how much Telge 290 Logistics Center cost to build, the Texas Department of Licensing and Regulation records show the project was expected to cost $7.8 million. As of Jan. 1, the property on which the logistics center sits was valued at $2.1 million, according to Harris County Appraisal District records.
Houston Business Journal has reached out to Ridgeline, Archway and Colliers for comment.
Telge 290 Logistics Center is not the first time Ridgeline has partnered with Archway on a project here in the Houston area.
In September 2019, the two firms announced the completion of the Air 59 Logistics Center, a massive 685,400-square-foot logistics center. The logistics center is part of Archway's Park Air 59 development, a 111-acre mixed-use development in Humble. The new building is designed to serve as a distribution center and is located at the intersection of Will Clayton Parkway and U.S. Highway 59 in the northeast Houston area.
Additionally, in February, Ridgeline Property Group announced it had broken ground on the first phase of Southwest International Gateway Business Park, a 540-acre warehouse park located 60 miles southwest of Houston in El Campo. That project is being co-developed with Ridgeline Property Group and Houston-based NAI Partners.