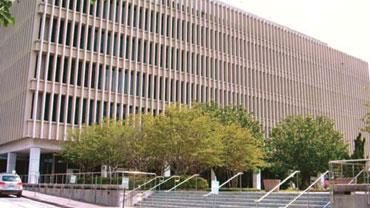 Almost four years after purchasing downtown Houston's former Barbara Jordan Post Office, Lovett Commercial is finally ready to unveil formal plans for it.
The Houston-based developer has scheduled a groundbreaking ceremony for the project on June 27, according to a media alert. Formal plans and renderings will be released at that time, but the media alert confirms that the over 550,000-square-foot building will become a mixed-use development featuring "international cuisine, retail, art, music and innovation."
Jason Long, a partner in the New York office of international architecture firm OMA, and Houston-based Powers Brown Architecture are working on the project, per the media alert.
After Lovett bought the property at 401 Franklin St. for an undisclosed price in August 2015, the developer indicated plans could incorporate retail, creative office, residential and a hotel. Since then, the company has been relatively mum on its plans for the property, which has been operating under the name POST Houston and has hosted events such as the former Free Press Houston's Day For Night festival.
In July 2018, a $31 million building permit was filed for renovation work at 401 Franklin St., and an entity associated with Lovett was listed as the contractor. At the time, a spokesperson told the Houston Business Journal that the project would include a food hall and market, a live music venue, art exhibits, restaurants, bars, coworking space and a park on the building's rooftop.
As of July, Lovett was handling leasing for the project, and there were "multiple letters of intent on the table," the spokesperson said. A construction timeline wasn't provided, nor was information on any contractors working on the property.
"The development of POST Houston aims to reinvigorate the city's north downtown neighborhoods by creating an arts, entertainment, dining and retail hub that bridges the gap between culture and innovation," the spokesperson told HBJ at the time.