One of the tallest and most anticipated downtown developments under construction in San Antonio is making progress.
In January 2018 construction began on the Arts Residences and the Thompson Hotel, a 20-story high-rise tower at 123 Lexington Ave. across from the Tobin Center for the Performing Arts. Completion of the hotel and the first of 59 residential units is set for this summer. More condos will be completed throughout the year depending on demand and customizations, according to DC Partners.
"You can really start to envision being in the building and see it coming to life. You have glass in the building, limestone on the side of the building," said Acho Azuike, chief operating officer for the project's Houston-based developer DC Partners.
Houston-based Powers Brown Architecture designed the 337,000-square-foot tower. Mexico-based Amass & G designed the interiors for the hotel, restaurant and residential lobby, which is separate from the hotel lobby.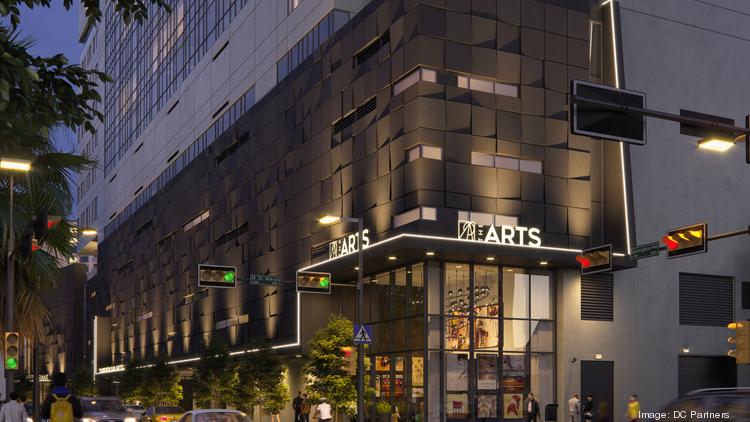 Condos in the tower are listed on Zillow from $1.2 million for a 1,765-square foot two-bedroom, three-bathroom unit to $4.8 million for a 7,324-square foot three-bedroom, five-bathroom penthouse suite on top of the building. Units are about 85% sold, according to Karla Dupre, senior director of sales for Kuper Sotheby's International Realty, which exclusively markets the luxury condos.
Azuike told the Business Journal that while the company was originally unsure about local demand for high-end condos in the city, local buyers — especially from those downsizing from ranches — have taken a massive and unexpected interest in the project. With the success at the Arts Residences, he said the firm would consider the possibility of a free-standing condo without a hotel in the future.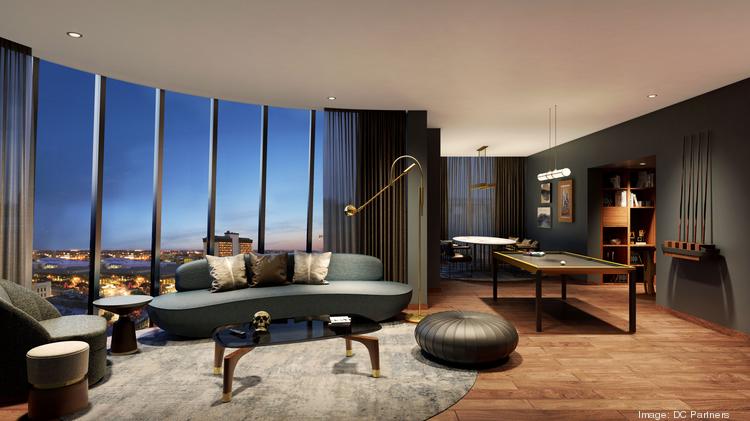 The 162-room Thompson Hotel on the first 11 floors ended up being a huge plus for the firm — which has never completed a hospitality project — as the residences provide a built-in client base for the restaurant and services geared toward tourists.
"For us, we think it's a winning combination. You really give the buyer an experience of their own luxury vacation," Azuike said. "We're excited about raising the bar on condos in San Antonio."
By Mitchell Parton
Reporter
San Antonio Business Journal