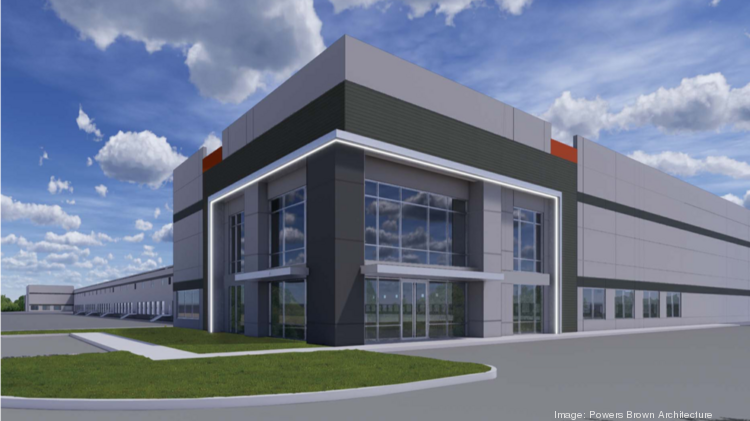 Trammell Crow Co. has broken ground on a 352,303-square-foot speculative distribution center in north Houston, the Dallas-based firm announced Feb. 28.
Trammell Crow is developing the project, dubbed Rankin 45 Distribution Center, as a joint venture with New York-based Clarion Partners. The companies also partnered last year to acquire the former Weiser Airpark in Cypress and adjacent land. They plan to build an industrial project on that property as well.
The future Rankin 45 Distribution Center is being built on a 22.5-acre parcel at13800 North Freeway, near the northeast corner of Rankin Road and Interstate 45. The Class A cross-dock industrial project will feature a 32-foot clear height with 52-foot column spacing. Plans for the project call for 259 parking spaces, 23 trailer parking spaces, 60-foot speed bays and four drive-up ramps.
A filing submitted to the Texas Department of Licensing and Registration said the project will be constructed as a concrete, tilt-wall shell building. Trammell Crow and Clarion Partners plan to spend $11.2 million on the project, per the TDLR filing, and all future build-outs will require additional permitting.
The property on which the new distribution center will sit was valued at $3.1 million as of Jan. 1, 2019, according to Harris County Appraisal District records. Valuations for 2020 are still pending.
The building was designed by Houston-based Powers Brown Architecture. Houston's A&F General Contractors is overseeing construction on the project. Trammell Crow and Clarion Partners have tapped Faron Wiley and Joseph Smith, who are both senior vice presidents in the Houston office of CBRE (NYSE: CBRE), to act as leasing agents for the project.
Rankin 45 Distribution Center is scheduled to be substantially complete by August.
Jeremy Garner, a principal in Trammel Crow's Houston business unit, said one of the project's key selling points is its location.
The site features approximately 775 feet of frontage along Interstate 45. Once it is completed, Rankin 45 Distribution Center will be less than 2 miles from Beltway 8 and about 4 miles from George Bush Intercontinental Airport.
"The Rankin 45 Distribution Center is one of the best located industrial properties within the North Industrial submarket," Garner said in a release.
The new speculative industrial project comes amid concerns that the supply of industrial space on the market is outpacing demand.
A recent report by the local office of Toronto-based Colliers International (NYSE: CIGI) found that about 21.8 million square feet of industrial space in Houston is set to deliver in 2020.
Even with all of the new space coming to market, Colliers reports Houston's industrial vacancy rate dipped during the fourth quarter of 2019, dropping 40 basis points from the previous quarter to 6.4 percent.
Just last week, Colliers announced it secured a lease for 137,280 square feet in the Bay Area Business Park on behalf of Memphis, Tennessee-based Dunavant Distribution Group.
Dallas-based Stream Realty Partners has been developing the Bay Area Business Park since 2009 and recently announced it is preparing to break ground on phase three of the project. The latest expansion to the park will consist of three buildings, totaling 1.33 million square feet, at 250,000, 300,000 and 784,000 square feet, respectively. The largest building can be expanded to 1 million square feet, if needed, Stream said.
By Jeff Jeffrey
Reporter
Houston Business Journal