Randall Davis and Robert Contreras are moving forward with the 95-unit downtown condominium building they announced more than a year ago when the Houston economy was in much better shape.
"It's financed and ready to go," Davis said Tuesday.
Read more
A Midtown building built in 1955 will be restored to have office, ground-floor retail, and rooftop event space right as the submarket is undergoing a rebirth of its own.
The Greensheet building at 2601 Main St. was sold to Houston's PLC Capital Corp. for an undisclosed price. PLC Capital plans to renovate the building's facade, entry lobby and common areas.
A big office lease in Irving will fill a big chunk of one new building, and a second will prompt construction of another project. International firm Atos SE has rented more than 100,000 square feet for a new North Texas office in Stream Realty Partners...
Read more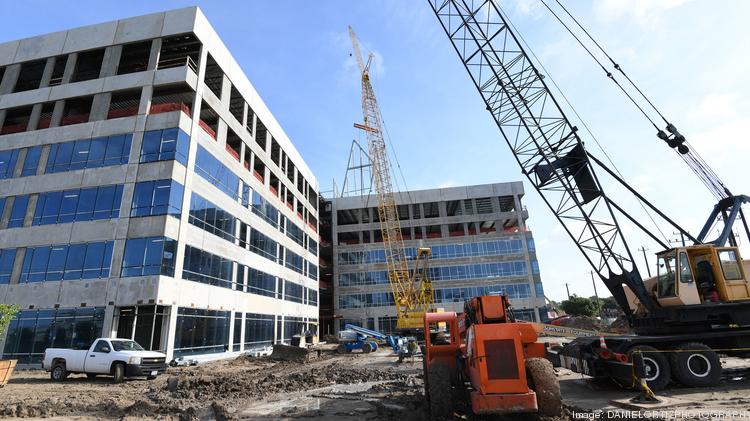 Houston-based MetroNational's first office building north of Interstate 10 is moving toward completion.
The building at 10100 Katy Freeway topped out on June 14, a MetroNational representative said. The 240,000-square-foot office building should deliver in early 2017, the spokesperson said. The core and shell...
Read more